Ad Locations was formed in Summer 2010 by Alex Drummond and James Crawley. Together we have over 20 years experience in the film, TV, photographic and events industries.
Ad Locations strives to be the simplest fastest way to source locations in the film, TV, photographic and event industries. We have over 4000 different locations on the database and are continuing to grow. We strive to be the fastest most efficient locations agency in the UK. On our database you will find a huge variety of houses, large industrial and development sites and a variety of special locations which included railways, hospitals and offices. If you are in need of a warehouse space in London, photoshoot locations in Liverpool then we are the premier choice of locations agency for your production.
Alex
Financial Controller
Since finishing my Masters Degree Producing in Film & Television, I initially started as a freelance runner working on a multitude of commercials & music promos. I then began to stray towards locations and got my first bit of feature work on 'Children of Men'. I followed this up with 'Blood Diamond' and also worked on 'Top Gear'. I was then recruited by The Space Men to run and manage their locations library. Since I started I increased sales by over 300%. After 3 years I then moved to one of the market leaders Unitbase.co.uk Ltd working alongside Director of Operations James Crawley. Here I acted as the accounts manger, doing much the same as I did at The Space Men, accumulating locations, negotiating fees and writing the hire agreements. Again the sales figures we had were very high. Since my turn at Unitbase, it was time to start my own venture, seeking to bring all that wealth of experience into running my own locations library.
James has worked in the film and television industry since 1999. He has worked in location departments on some of the highest profile productions to be filmed in the UK including Harry Potter and Tomb Raider, having started his career on Disney's 2000 release '102 Dalmatian's'. He then worked at Unitbase.co.uk from 2005 to 2010 and successfully managed an array of productions at some of their most popular locations, including shoots at Inglis Barracks and Bentley Priory.
James prides himself on delivering a "hands on" approach, offering assistance to both production companies and property owners. He understands the pressures of location filming so strives to deliver locations with as little fuss as possible, always ensuring locations are shown the utmost respect, whilst at the same time ensuring production companies can get everything they need in the time they have.
Fiona came on board with AD Locations back in 2021. Her energy and experience of booking unit bases is unparalleled. Fiona has a great knowledge of London and the surrounding counties.
Rob
Senior Account Manager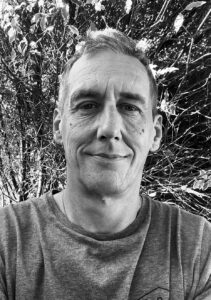 Rob has been a Location Manager/Scout  for over two decades & has an abundance of knowledge and experience when it comes to film locations in the UK.
Rob came on board with Ad Locations back in 2018 and has never looked back. Both a booking manager and leading acquisitions, Rob can answer any location query and provide your production its next location.
Location Manager
Location Supervisor , Freelance
"Very helpful, sensible & a go to for large multifaceted sites."
Location Supervisor
Location Manager
"Ad Locations are fast, attentive & easy to deal with. Highly recommend."
Location Scout
Location Scout , Freelance
"I have used Ad Locations for over a decade. Great service and plentiful locations."
Line Producer
Line Producer , Freelance
"Alex and James are very good. Great to deal with and always a first port of call."
Who we've worked with